Areas of interest: discourse-functional syntax, pragmatics, language and law, in particular, applying principles of grammar, semantics, pragmatics, and discourse structure to legal discourses such as contracts, legislation, wills, and other operative texts.

Legal consulting: I sometimes consult as an expert to attorneys involved in legal cases in which aspects of language play a role.
Beginning Fall 2015 I am in the Faculty Early Retirement Program (FERP), meaning that I will not be on campus during fall semesters, but will be on campus, and teaching, during the spring semesters.
Background: Ph.D. University of Pennsylvania 1976. J.D. University of San Diego School of Law 1994. Taught at Arizona, Melbourne, Northeastern, San Diego State. Linguistics Institutes in 1971 (SUNY Buffalo), 1984 (UCLA), 1987 (Stanford), 2011 (Colorado - taught Language & Law). NEH Summer Seminars for College Teachers 1978 (New Mexico, bilingualism (Bernard Spolsky)), 1981 (UMass, formal semantics (Barbara Partee & Emmon Bach)). View my CV (.pdf)
My teaching for spring 2017 and 2018: Ling 430 (English grammar for prospective teachers), Ling 530 (English grammar), and Ling 622 (Discourse & Syntax).
Personal information: Born Philadelphia, PA, 1943. Grew up in Moorestown, NJ, according to Money Magazine (July 2005), the best place to live in the USA. Married to Peri L. Good (1984). Three children: Paul J. Kaplan, Sam Kaplan-Good, Ben Kaplan-Good. Loves: basketball, running, studying biblical Hebrew as well as other languages.
Some useful links:
Linguist List (premier online resource for linguists, with research inquiries and answers, job notices, reviews, and more)
Linguistic Society of America (main professional organization for American linguists)
Association for Computational Linguistics
International Association of Forensic Linguists (IAFL) (leading organization for the study of linguistics-law interrelations)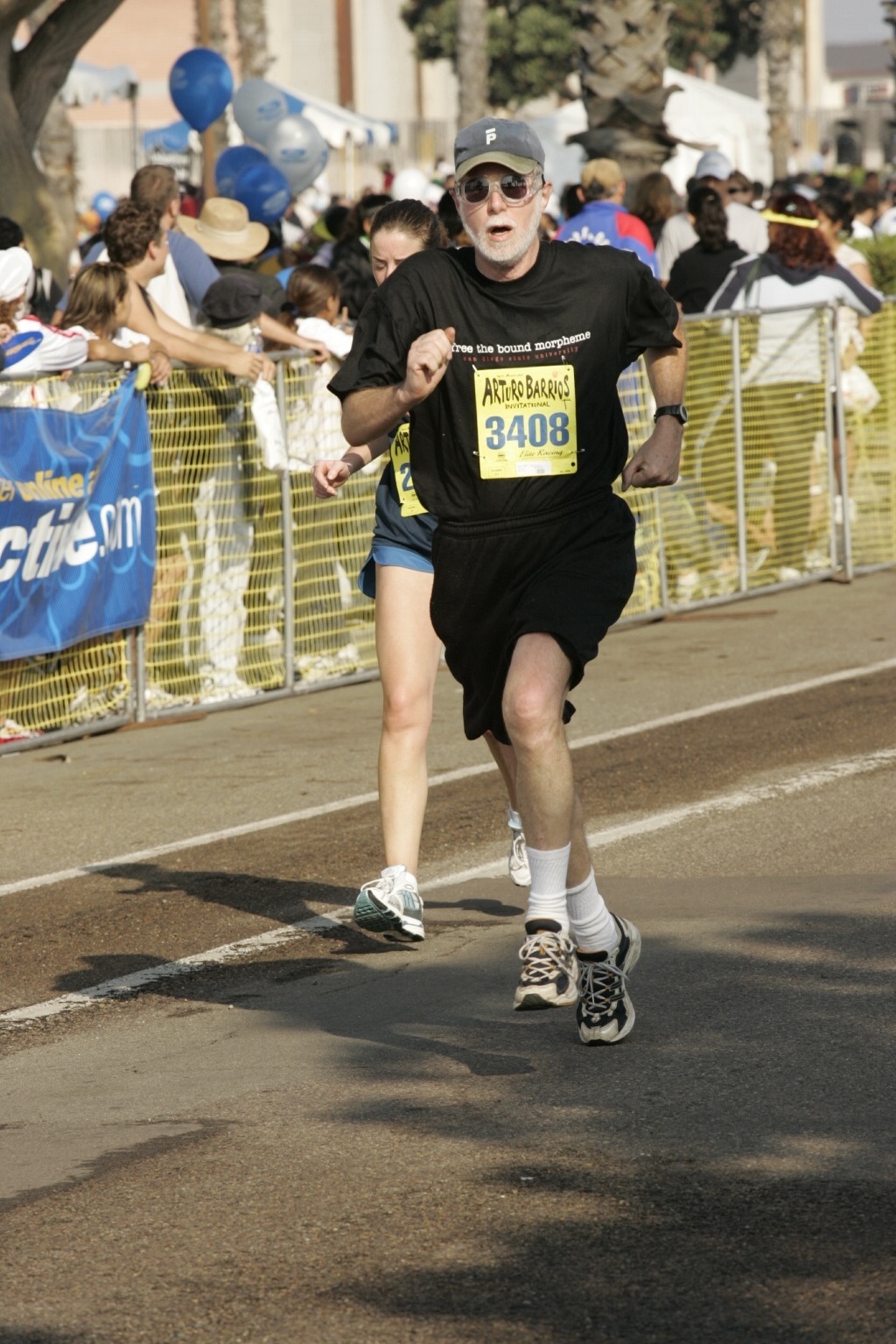 Finishing the Arturo Barrios 10K in October 2004. It looks like I am going faster than I am.


This page was last modified on April 28, 2017
To view pdf files you may need to download Adobe Reader.

The statements found on this page/site are for informational purposes only. While every effort is made to ensure that this information is up to date and accurate, official information can be found in the university publications.